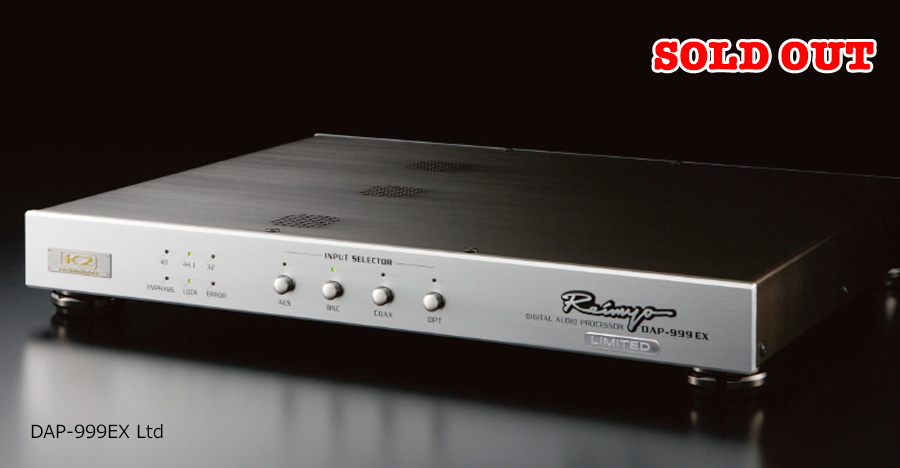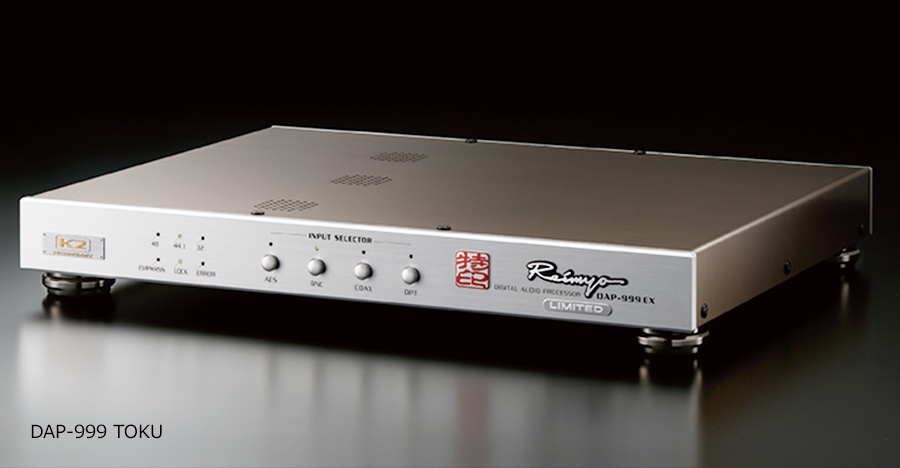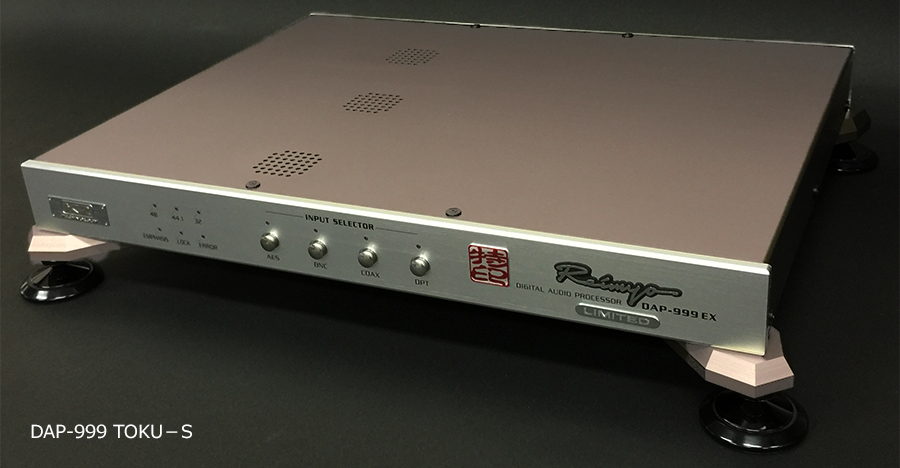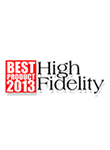 ・

Best Product 2013

・

Statement Award for Best A/D Converter

By High Fidelity Poland
DAP-999EX Limited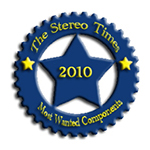 ・

Most Wanted Components 2010 Award

By Stereo Times U.S.A.
DAP-999EX
・

Best Value '10 - '11

By Stereo Sound Japan
DAP-999EX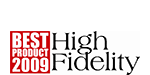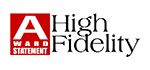 ・

Best Product 2009

・

Award Statement

By High Fidelity Poland
DAP-999EX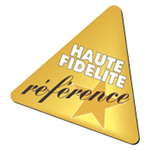 ・

Reference 2009

By Stereo Magazine France
DAP-999EX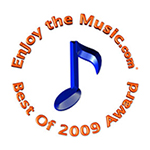 ・

Best of 2009
Blue Note Equipment Award

By Enjoy the Music U.S.A.
DAP-999EX
・

Superior Audio
Equipment 2009

By Enjoy the Music U.S.A.
DAP-999EX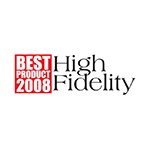 ・

Best Product 2008

By High Fidelity Poland
DAP-999EX


・

Select Component 2008

By UltraAudio.com U.S.A.
DAP-999EX
Announcing the arrival of unprecedented Digital Converter DAP-999EX "Limited".
DAP-999EX "Limited" produces the great sense of musicality, designed specifically for the purer 2-channel Stereo and ultimate music reproduction of normal 16bit compact disc of hundreds and thousands discs that you own. Applying our time-honored LSI technology used for K2 in combine with the latest converter technology, DAP-999EX "Limited" enables to expand the sampling frequency of 16bit/44.1kHz to 24bit/176.4kHz. The sound quality of compact discs converted by "Limited" becomes much more involving and touching, and transients acquire exceptional neutrality, crispness and accuracy in delineating the sound stage.
In addition, with the ambient music information retrieval, resolution of important tonal timbre, micro-dynamic distinction is excellent that is clearly distinguished from many converters on the market. Listen and compare with high resolution music source!
Best Digital-To-Analog Converter ever developed!

Input Quantization: 16bit
Sampling Frequency: 48 kHz, 44.1kHz, 32 kHz. Auto-switching.
Digital Inputs:
1 x AES (XLR-3P; Hot: No.3) Input Impedance:110 Ohm
1 x BNC: 75 Ohm
1 x COAXIAL (RCA) 75 Ohm
1 x OPTICAL (TORX)
Signal Procession: K2 Technology (K2 LSI; 16-24bit)
DA Converter: 24bit 16-time oversampling/multi bit)
Analog Outputs:
XLR balance/ 5.1 Vrms/ Low Imp.
RCA unbalance/ 2.55 Vrms/ Low Imp.
Frequency Response: DC ~ 20kHz (+/-0.5dB)
S/N Ratio: Better than 114dB (IHF-A)
Dynamic Range: Better than 100dB
Channel Separation: Better than 105dB (1kHz)
Output frequency: 4-time (88.2kHz Max)
Frequency Expansion: 4-time (fs/44.1kHz to 176.4kHz)
Linearity: +/-0.5dB (+10dBm ~ 90dBm) 1kHz IHF-A
THD: Better than 0.003% (1kHz Vo=F/S)(30kHz LPF On)
Channel: 2-Channel Stereo
Phase shift Switch: (0° ~ 180°) 0°: normal, 180°: Invert
Power Requirement: 117V-50/60Hz or 230V-50/60Hz (Single Voltage Transformer, not convertible)
Power Consumption: 15W
Dimensions: 430(W) x 44(H) x 337(D) Max.
Weight: 11.2 Lbs or 5.5kgs

* Specification and design of DAP-999EX Limited may be changed without notice for the purpose of further improvement.

Impossible sound made possible!
"

Reimyo" means miracle, and that's the name Harmonix has given to its growing lineup of cutting-edge sound equipment. The reimyo lineup truly lives up to its name. The lineup was designed through High-tech Fusion: that's where Harmonix collaborates with the world's finest specialized companies, combining the best technology in the world to create an unprecedented, and otherwise impossible, product line. As their name implies, these systems bring out natural sound in an almost miraculous way.