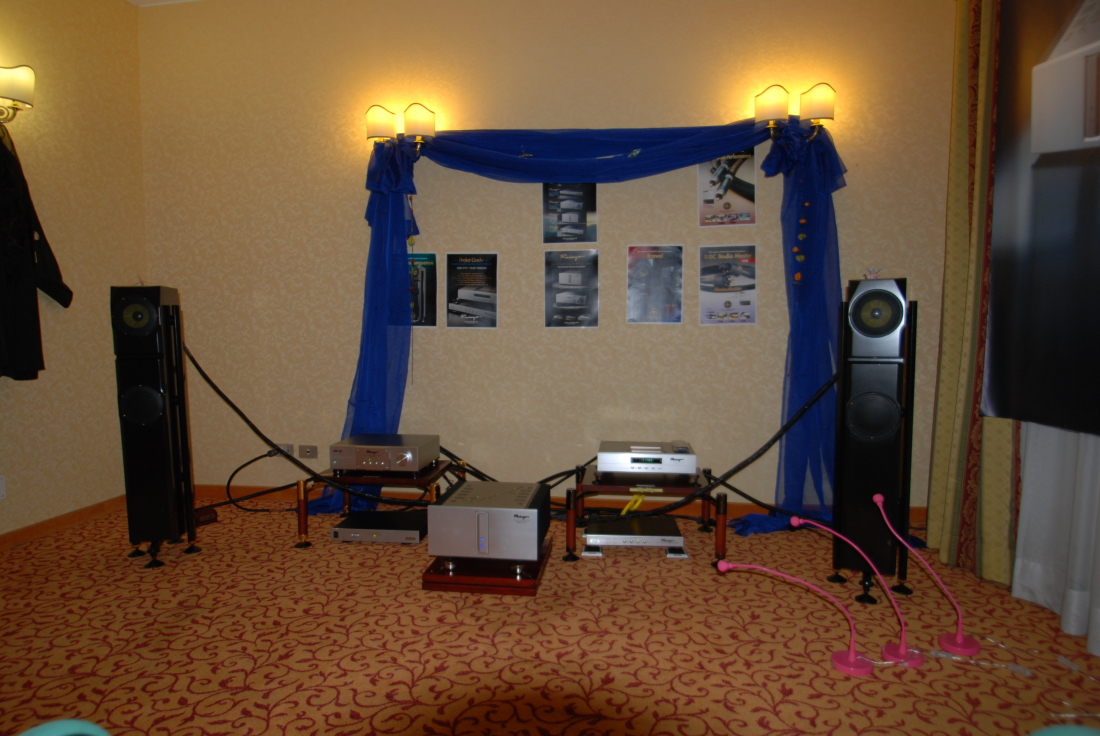 Top Audio Show 2011 was again hosted in Milano, Italy from 15 to 18 September this year, The show had captured great number of local audiophile not only but also many distributors and audiophile from neighboring countries. The show was very excited and exceptionally crowded. Maybe 20 or more years ago, the similar crowd was often seen at many high-end audio exhibits around the world.
Visitors to our room had been day by day increased and they were looked very serious. On second day, I was starting wondering why so many visitors and so serious faces. I asked Silvano of Ethos (our Italian distributor) if he had done something special to draw audiophile attention. His daughter said many visitors had voted to Reimyo systems for "the Best sound of the show" and marked 5-star for excellence.
On last day of September 18 while exhibitors started closing the show, there were still very many number of audiophile wanted to listen to Reimyo systems.
Here below voices from audiophile are listed:
1) I did not know this brand but the room of Silvano Del Basso I like very very much. In my opinion, the system was really fantastic.
2) The CDT-777 is in my dream and No wonder why you like it all. You must listen how the system play such a little "BRAVO" speaker without Sub!
3) This was my second time to listen to this system that I have prepared at the show. The sound was Harmonic, Dynamic, Natural and dimensional.
4) I was glad that I have listened to the Best room of the show.
5) I had listened to the same system in High-End Show in Roma.
6) I agree. Also for me it was the best system. The room was a small but high level sound was not booming and other problems.
7) What you say is true. I think that the great quality of components that drive the sound in the correct direction and do not undergo by other components including listening room. For many years I think that CDT-777 is the best CD player ever listened. The pre and power amplifiers are also in absolute level. For me, it's not difficult to believe that they displayed was the best sound of the show!