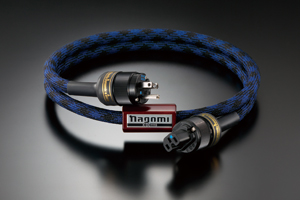 聖HIJIRI "Nagomi" Power cords

Best Product 2017 by HIFI i Muzyka Poland

5 stars & Editor's Choice 2017
by Hi-Fi Choice, Poland

Most involving Power Cord
聖Hijiri introduce a new power cord "Nagomi". Nagomi is Japanese name and meaning to express - Peace in soulfully relaxing -. "Nagomi" is a kind of power cord that can deliver soulfully musical and touching and yet energetic sound like live.
"Nagomi" is designed and manufacturing in use of meticulously selected and custom-made materials including wire, and tuned perfectly with our oriented Resonance Control Technology. This technology unleash power conductance freely and eliminate harmful noise, and balancing entire music spectrum so natural and smooth that music lovers can enjoy lifelike sound that touch your soul.
Plugging "Nagomi" into no matter what type of electronics to include Power Amplifier, Control amplifier, CD transports, Digital-to Analog Converter, "Nagomi" deliver a vastly and unimaginable improved dynamic impact you have never ever experienced before. "Nagomi" is power cord bring you up to higher level in music listening entertainment. It is a cord you should not be missed out.
•Tuning principle: Smooth power conductance and balances entire spectrum
•Wire material : Custom design and special made Copper
•Plug & IEC Connector: Wattgate 350iRH+330iRH or 390iRH (Schuko)
•Available sizes :1.0m, 1.5m, 2.0m, 2.5m and 3.0m
•Longer size is also available to order
Note: Break-in time: longer time, more musical sound NAGOMI can deliver.